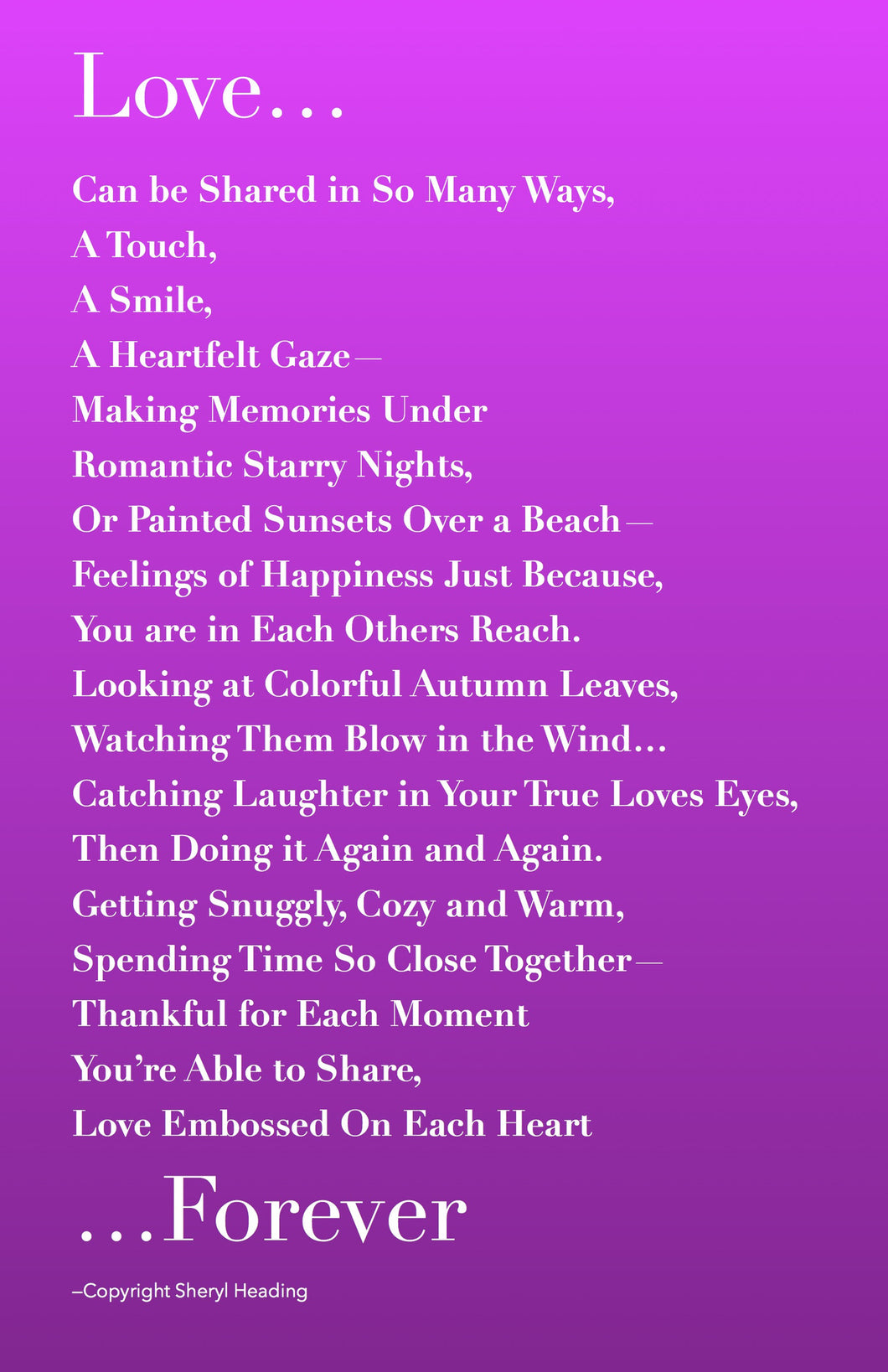 Love Can be Shared Poster for Lovers, Engagement, Brides, Weddings, Anniversaries Poster
Regular price $10.00 Sale
LOVE Forever Poem. What a lovely gift for couples celebrating an engagement, wedding, Anniversary...or just for lovers.
(This particular poem was created especially for a colleague. Her husband was ill but the Love was still so Beautiful and Strong---She loved the poem and said, "This is so Us"
Will look wonderful framed.
11x17 Quality Card Stock.
Copyright Sheryl Heading-Alexander M.Ed