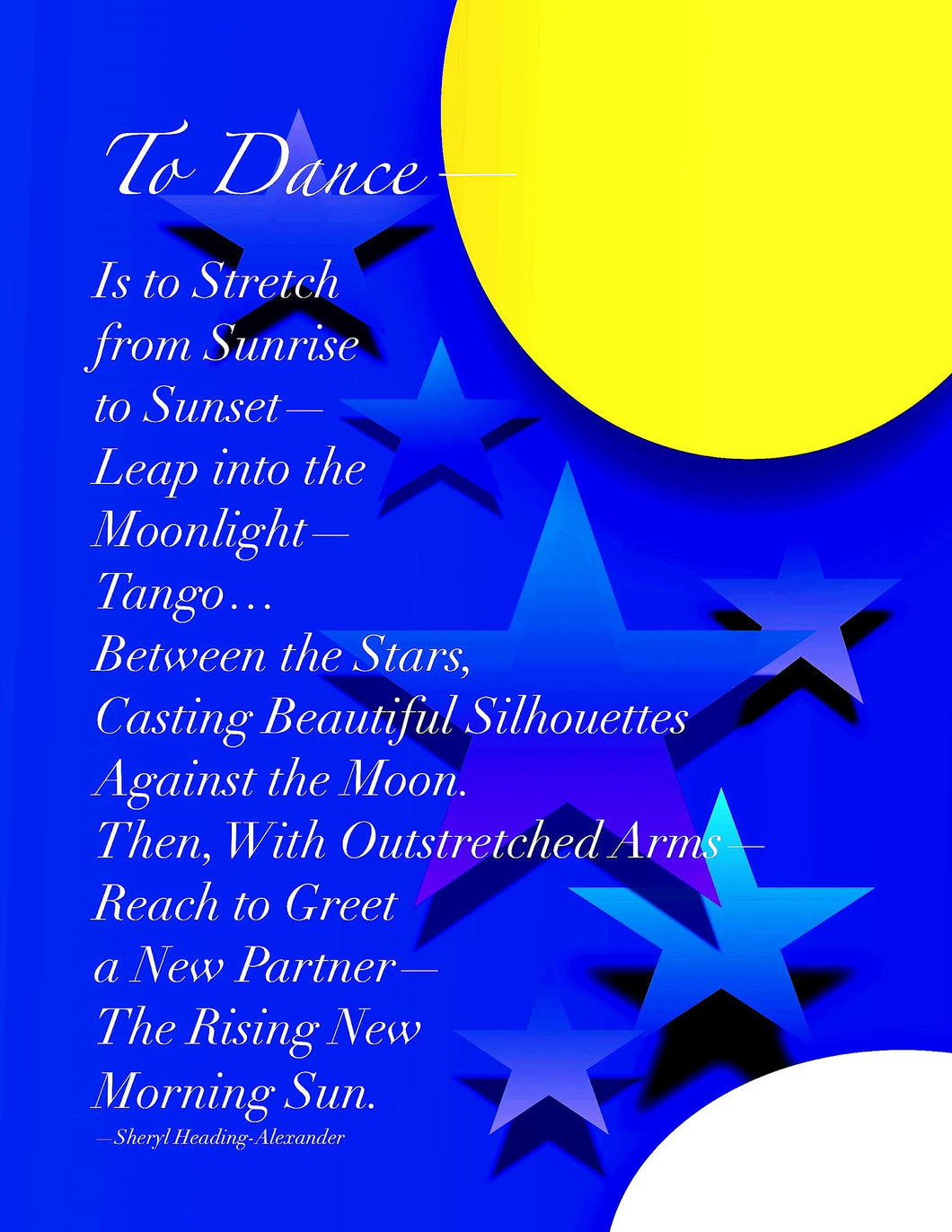 "TO DANCE" 8 X10 Wall Art
Regular price $10.00 Sale
Do You LOVE Dancing? If you are good at it or not, the feeling is just so nice. There are so many great dancers to watch and there are younger ones who are learning. This poster is perfect for anyone who appreciates the Magic Moments Dancing Provides.
Size 8 x10 on Cardstock
Looks Great Framed and makes a cool gift for those with Fancy Feet.
Written by Sheryl Heading-Alexander